Is your MSP "proactive"?

Are you a special "Microsoft certified partner"?

Do you offer "Cloud Solutions" and "Back-up and disaster recovery"?

Yes, yes and duh!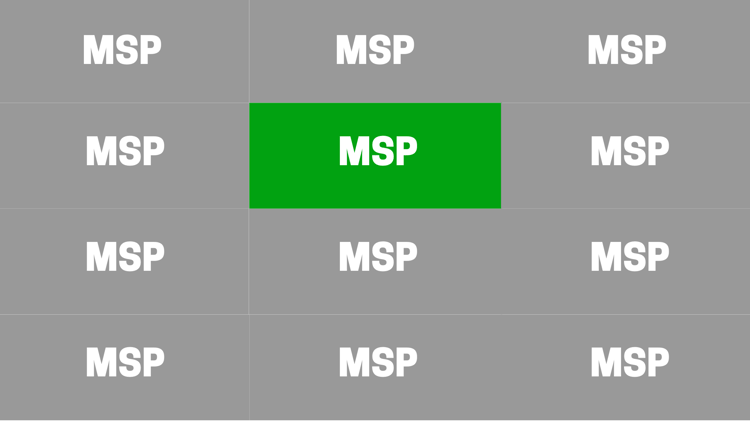 So how can an MSP separate from the pack when we're selling mostly same things?
That's the million dollar question right there.
Well, before we start doing anything different, let's start by quitting the bad stuff. That's right. The first step on the differentiation path is to STOP doing what most MSPs are doing.
I shall not copy direct competitors' marketing
I shall not emphasize "Great IT Support"
I shall not emphasize "Lots of experience"
I shall not emphasize "The best people"
I shall not used words like "We are the most proactive"
I shall not emphasize "We have values and principles"
I shall not pour most marketing resources into more "tech tip" content
Do not misinterpret. Of course there is a place for talking about your experience, people and core values. But not at first. They aren't wowing your prospects – they just interpret that as sales mumbo jumbo.
When we focus on "tech tips" we sound boring and like the incumbent MSP.

Okay, so what now?
The answers are coming.
Please read on or watch this webinar.
The MSP Divide
We all know the MSP industry has been around a long time. According to ChannelE2E there are 20,000 in the North America alone. That's a lot. It's probably closer to double this amount by now.

And MSP-specific technology has advanced significantly, too.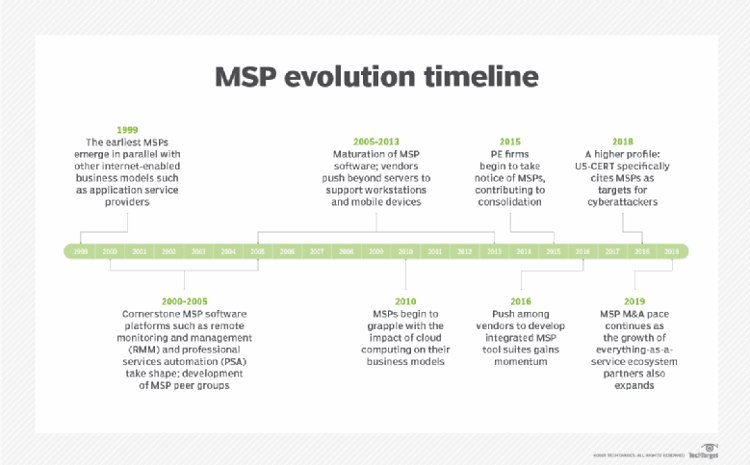 According to TechTarget's timeline, MSP tools and platforms made big gains from 2005 onwards.

Despite these industry-wide advances, not every MSP has landed on two feet.

That's right. Some MSPs are stuck and you know EXACTLY what I'm talking about.

For example, stuck MSPs treat strategic business reviews as "nice to have" events with customers; they respond to customer problems in days instead of the same day; they skip hard cybersecurity conversations with customers because it's uncomfortable; and internally they fail to "drink their own champagne" when it comes to policies, processes and documentation.

Stuck MSPs can be led by smart hardworking people. They can be doing a decent job in some areas for their customers. But, and this is a big but, their shortcomings are holding their own customers back.

On the other hand, some MSPs are led in a distinguished way. These companies are nimble and unlike the stuck MSPs, these managed service providers have evolved.

Evolved MSPs are obsessed with continuous improvement. They respond to customers quickly. They run structured strategic business reviews with customer's upper management. They offer best-in-class cybersecurity. Solutions are custom, not cookie-cutter, and they don't shy away from hard talks with customers, they embrace them because it makes impactful sh*t happen.

Pardon my french but I'm not going for polite here.
There's now a big divide between many individual MSPs.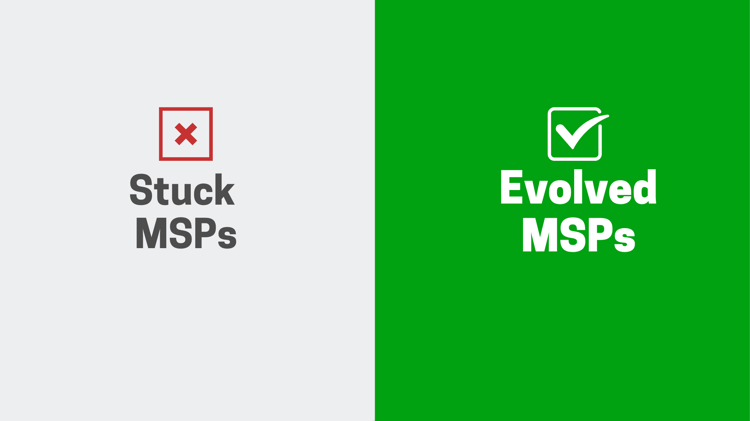 None of this may be "breaking news" to you, but you're an insider. Of course YOU get this.
But prospects are out of the loop. They don't know what IT Nation is and they couldn't care less either.

For customers an "MSP is just an MSP."
And who's fault is this?
The damn marketer, that's who! That's right. Both internal marketers and vendors are to blame for customer indifference.

Fortunately, the solution is simple.

Marketing and sales has to step forward and be bold. We need to get un-stuck. It's not enough that MSP technology has improved business performance. It's not enough that cybersecurity solutions have leveled up. MSP marketing has to step up to the plate, too.
That's the "secret." Marketing won't work if it's the same playbook from 10 or 15 years ago.
The Customer Divide
The MSP evolution didn't only impact MSPs, it also had a major impact on the customer experience. This is important for understanding the differentiation path.
Let's analyze this customer shift by going back to the old buyer's journey from 15 years ago.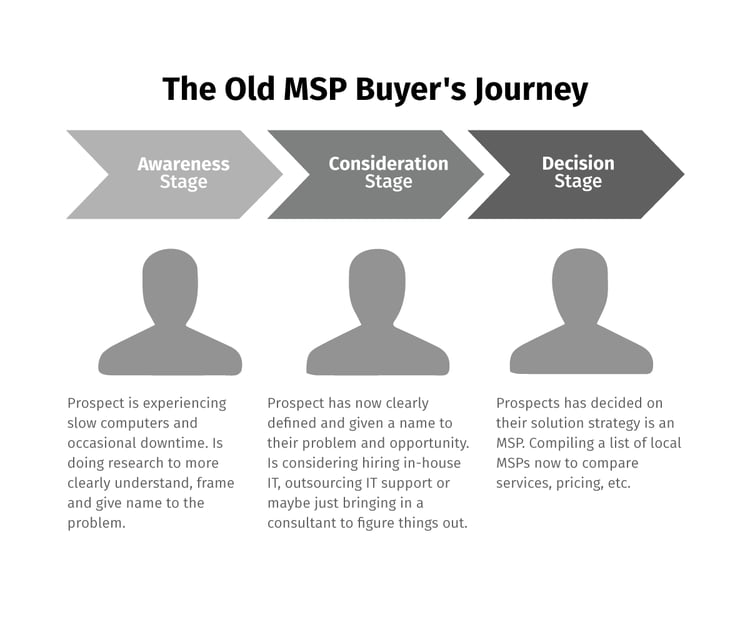 In the "Awareness stage" the customer wasn't a customer yet. They were a prospect. And they had symptoms of a larger IT problem.

"Slow computers."

"Downtime!"

In the "Consideration stage" they define the problem as systemic and considered troubleshooting, called a break fix, and eventually, realized those weren't the best value. So they advanced to the "Decision stage" where they compared MSPs and eventually signed an agreement.

Sales and marketing people responded to the Old MSP Buyer's Journey by creating educational content.
Maybe we can call this Technology Tip Revolution chapter for the MSP history books.
For example, nearly every MSP website on the planet has these their own version of the following articles:


"The top 5 benefits of managed services"
"How to choose the right IT services provider"
"Managed IT vs Break & Fix"

Not only did MSP "Tech Tip" marketing explode, the big channel vendors got in on the action as well. The TechTarget, Microsofts of the channel invested a massive amount into technology eBooks, guides and infographics all geared towards the small business owner.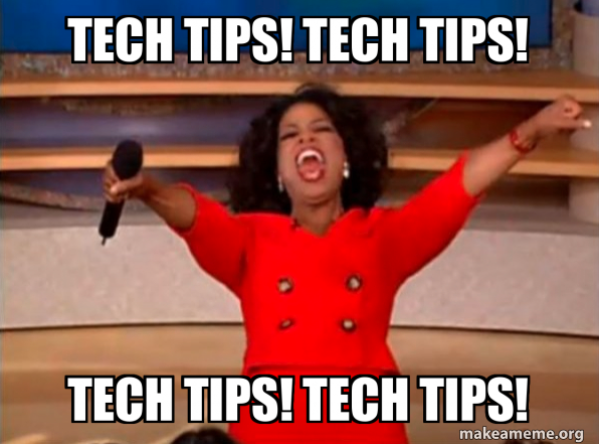 The New MSP Switcher's Journey


Okay, so if we zoom to the present, how does the buyer's journey look in 2022/2023?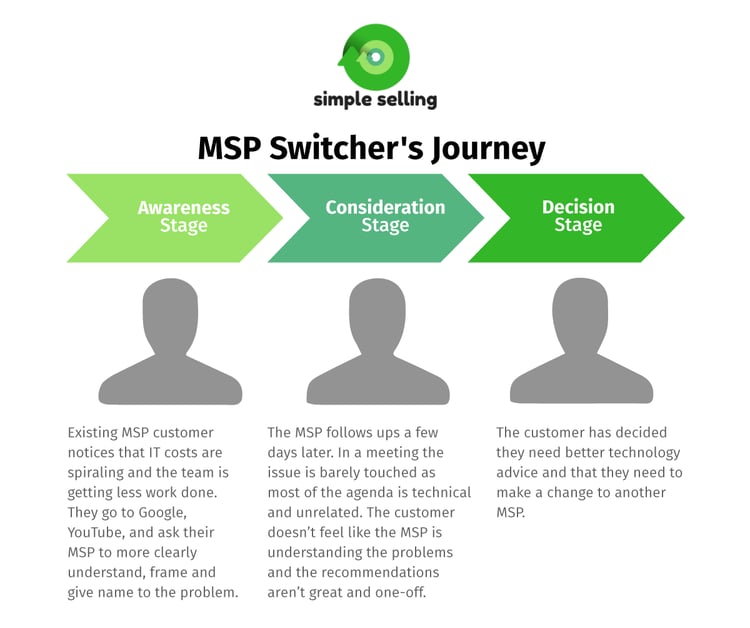 The first major difference between the old and new journeys is that most qualified MSP buyers are already partnered with an MSP!

The second difference is the types of problems customers have. Slow computers and downtime aren't the main headaches any more. Instead it's low productivity, inaccurate data in different systems, manual processes, poor adoption of expensive software, unused software, breaches, compliance, etc. The problems are not always technical. Sometimes it's misalignment between technology, people and processes within the organization. Sometimes there are external factors, industry trends and misaligned customer expectations sprinkled into the mix.

Bottomline is that the problems are a serious pain in the ass, and remote agents and automation won't fix these problems.

Regardless of root causes or the complexity, what matters is that these problems aren't going away and this is driving a wedge between customers and incumbents.
So how does an MSP Distinguish their Message?
In this new hyper competitive era of MSP competition, the answer is not cookie-cutter "turn-key" MSP marketing fluff. Sorry, but I'm telling you there is no easy button for this. It will take humans with an "s" (and maybe some AI and machine learning sprinkled in) to truly differentiate a managed services provider.

The good news is there is no "one-size-fits-all recipe." There are many ways to cook this chicken. But there are a few key principles every differentiation plan should adhere to.

Principle 1 - Differentiation is a Marathon, Not a Sprint
Time for a quick story.

When a new customer signs up with an MSP, they are supposed to receive an IT roadmap. Every customer starts somewhere. Usually the IT assessment spits out lots of reds and yellows in a report, and with the MSPs help, those colors will work towards green over time. There is no single fix, instead it's a journey with well executed projects, good tools, the right configurations and policies to turn the bad to good. And that improvement process is never finished, it's a continuously moving target.

Okay, let's apply that same mindset towards distinguishing your MSP. It's a journey, not an event.

Today, your differentiation score is probably red. If a prospect landed on your website, they won't quickly grasp how you differ from the MSP they have today.Improving your differentiation score to green will not happen because of a slogan, fancy logo, expensive eBook, beautiful page on your website or even one campaign.

Instead, transformation requires many interactions between your target audiences and your messaging.

In fact, for our MSP partners, it takes 19 or more interactions before prospects really notice. But far more than 19 marketing assets are sent and cold-calls placed! We merely noticed 19 because those were assets and calls prospects engaged with.
Principle 2 - Messaging must be Insourced
John Bonini, Director of Marketing for Databox, described what I mean by insourcing with this LinkedIn post.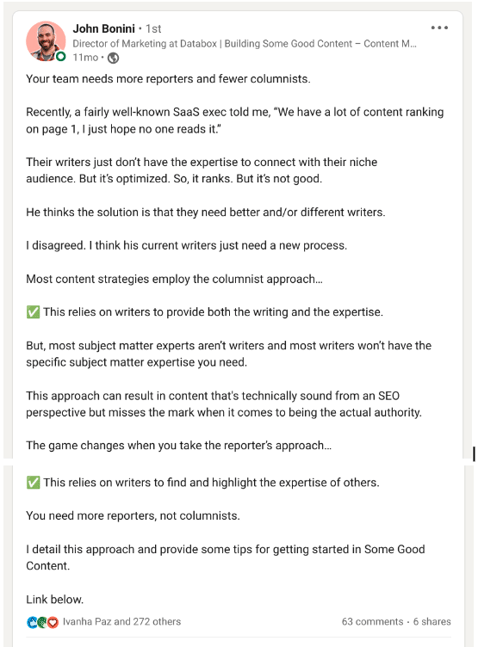 In other words, John's saying that the answer to MSP's content creation woes is to fix the collaboration between subject-matter experts and content creators. The problem isn't "bad writers who don't get IT," the problem is a disconnect between subject-matter experts -- this MSP Presidents, vCIOs, TAMs and Engineers -- and content creators like writers, designers and copy editors.
Principle 3 - The 75% Rule

The 75% rule is the idea that the majority of the marketing content created should be about how your MSP solves, approaches and works through the problems that "switchers" have today. Content shouldn't ignore the incumbent – weave the stuck MSP's negative contribution into the meat of your content. Incumbents are real elephants in the room and so let your content reflect your opinions without holding back. As for the other 25% of the marketing content, that can be the values, culture and fun stuff.